Portsmouth Advanced Endoscopy Symposium 2020
16th – 18th January 2020 | Portsmouth, UK
Thursday 16th January 2020
Mini Symposia
Live Cases from Portsmouth
Lectures / Updates
Panel Discussions
Mini Symopia
Live Cases from Milan
Live Cases from Portsmouth
Lectures / Updates
Panel Discussions
Parallel Nursing Afternoon

Find out more about the Nursing Symposium here
Saturday 18th January 2020
Hands on Training Stations
EMR, ESD, FTRD, EUS, FNA, Hot Axios & Endoscopic Suturing, Cryoablation

To book Day 3 candidates need to email Portsmouth.advancedendoscopy@gmail.com
Live Endoscopy
Come and see live endoscopy demonstrations from around the world
International Speakers
Internationally renowned speakers bringing the best of endoscopy from around the world
Latest Technology
The latest in endoscopic technology and future technology just round the corner
Interactive
Watch and ask questions from your phone using #PAES on Twitter
Day 1 - Thursday 16th January 2020
08:00 – 08:30
Registration and coffee
08:30 – 08:45
Welcome to the 13th Portsmouth Advanced Endoscopy Symposium
Prof P Bhandari
Session 1
09:00 – 10:15
Mini Symposia – 1: Upper GI
Chair: Prof H Messmann & Dr B Rembacken
Management of Oesophageal Neoplasia in 2020
Dr R Haidry
Management of Gastric Intestinal Metaplasia and Gastric Neoplasia in 2020
Dr Y Saito
Management of Upper GI Bleed in 2020
Dr J Morris
Panel discussion
09:00 – 10:15
Mini Symposia – 2: ERCP
Chair: Dr S Hebbar & Prof A Repici
Top tips to improve ERCP success rate: Prof A RepiciC
Management of Chronic Pancreatitis and Pancreatic Stones
Dr N Reddy
Lessons from the UK ERCP audit:
Dr G Webster
10:15 – 11:00
Live cases (1-4)
11:00 – 11:30
Coffee break
Session 2
11:30 – 11:45
Live cases (5-6)
11:45 – 12:05

State of the art update lecture: Cholangioscopy

Dr N Reddy

12:05 – 12:25
Live cases (7-8)
12:25 – 12:45
State of the art update lecture: Achalasia: Prof P Chiu
12:45 – 13:00
Live cases (9)
13:00 – 13:45
Lunch
13:45 – 14:00
Live cases (10-11)
14:00 – 14:20
State of the art update lecture: Benign Strictures: Prof A Repici
14:20 – 14:40
Live cases (12)
14:40 – 15:00
State of the art update lecture: Colorectal ESD: Dr Y Saito
15:00 – 15:20
Live cases (13)
15:20 – 15:50
Coffee break
Session 3
15:50 – 16:10
Live cases (14-15)
 16:10 – 16:30
Panel Discussion: Artificial Intelligence
Panel Chair: Prof A Repici, Prof P Chiu
Barrett's Neoplasia
Prof H Messmann
Colon Neoplasia
Dr C Hassan
Beyond Neoplasia
Prof H Yu
16:45 – 18:00
Mini symposia – 3: Colorectal
Chair: Dr C Hassan, Dr B Rembacken
Optical Diagnosis: Now and in the Future
Prof H Neumann
Cold Resection: Hot tips
Dr B Hayee
Hot Resection: Cool tips
Prof M Kaminski
Endoscopic Assessment of Colitis
Dr M Iacucci
16:45 – 18:00
Mini symposia – 4: EUS
Chair: Dr S Hebbar, Prof H Messmann
EUS Guided Management of Cystic Neoplasia of Pancreas
Dr S Hebbar
EUS Guided Drainage of Biliary Obstruction
Dr S Varadarajulu
Management of Walled off necrosis in 2020
Dr S Varadarajulu
Day 2 - Friday 17th January 2020
Session 1
08:30 – 10:00
Mini symposia – 5: Third Space Endoscopy
Chair: Mr A Haji, Prof H Yu
POEMS Eastern Perspective
Prof S Yunwei
POEMS Western Perspective
Mr A Haji
Beyond POEMS
Prof P Chiu
08:30 – 10:00
Mini symposia – 6: Bariatric Endoscopy
Chair: Mr S Somers
Bariatric Surgery in 2020
Mr Nick Carter
Bariatric Endoscopy 2020
Dr I Boškoski
Metabolic Endoscopy 2020
Dr R Haidry
10:00 – 12:00
Live cases from Milan and Portsmouth
12:00 – 12:30
Panel Discussion: Challenges of Initiating Advanced Resection Services
Panel chair: Dr B Hayee & Dr G Webster
Panelists: Dr P Boger, Dr N Mohammed,
Dr Z Tsiamoulos, Dr R Haidry
12:30 – 13:30
Lunch
Session 2
13:30 – 13:40
Live case
13:40 – 14:10
Big debate: Large Rectal Polyp – EMR Vs ESD
Dr B Rembacken Vs Dr Y Saito
14:10 – 14:25
Live case
14:25 – 14:55
Sessile Serrated Polyps
Diagnostic Challenge
Prof S Dolwani
Cold EMR, Hot EMR or ESD
Prof M Kaminski
14:55 – 15:05
Live case
15:05 – 15:30
Coffee break
Session 3
15:30 – 16:00
Panel discussion: Under water Endoscopy
Panel chair: Prof S Dolwani, Dr B Hayee,
Prof S Ishaq, Dr N Suzuki, Dr E Despott
16:00 – 16:10
Live case
16:10 – 17:00
Panel discussion: Pros and Cons of Common Endoscopic Accessories (Technical & Clinical Applications)
Nurses Symposium
13:30 – 15:00
EMR and ESD (Hot Topics)
13:30 – 13:50 Predictive Nursing: Preparation and Potions
13:00 – 14:10 The ABC of EMR, ESD, KAR, POEMS, G-POEMS, FTRD
14:10 – 14:20 Tips and Tricks (Snares, Clips)
14:20 – 14:40 Haemostatsis: Powders and Gels
14:40 – 15:00 Panel Discussion
15:00 – 15:30
Coffee break
15:30 – 17:00
ERCP and EUS (Hot Topics)
15:30 – 15:40 The Expanding Role of Spyglass
15:40 – 15:50 Sedation, Propofol or GA
15:50 – 16:00 EUS and FNA: Fifty Shades of Grey?
16:00 – 16:10 Hepatobiliary Bleeding: Get it right first time
16:10 – 16:20 Emergency Lithotripsy
16:20 – 16:30 Preventing Pancreatitis
16:30 – 16:40 Panel Discussion
16:40 – 17:00 Close
Day 3 - Saturday 18th January 2020: Hands-on day
| | |
| --- | --- |
| 08:00 – 08:30 | Registration and coffee |
| 08:30 – 16:00 | Hands on training stations: |
| | EMR |
| | ESD |
| | FTRD |
| | EUS FNA |
| | Hot Axios |
| | Cryoablation |
| | |
Downloadable Full PDF Version
Places at Endoport 2020 are limited
Don't miss out – reserve your place now
•BSG, ESGE, SGA & WEO members get 20% discount.
•Course fee includes: VAT, registration, lunch and refreshments, course materials and certificate of attendance.
•Please note that dinner places are limited therefore please book in advance.
•This is an excellent opportunity for networking with colleagues and faculty.
Where to find Symposium 2020
Portland Building
Portland Street
Portsmouth
PO1 3AH
Find out more about travelling to the venue below
From Professor Pradeep Bhandari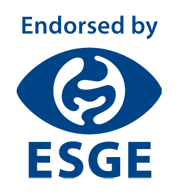 About this website
Endoport is the official website of the Portsmouth Advanced Endoscopy Symposium.
Contact us
Queen Alexandra Hospital
Southwick Hill Road
Portsmouth
PO6 3LY
Follow us on Twitter