Nurses pay just £30 for the full day on Friday 17th January 2020
Use the code NURSE30 when paying via Eventbrite
Full programme coming soon. New this year is our Nursing Symposium afternoon session from 13.30 to 16.30 on Friday 17th January 2020, to include presentations on managing GI bleeds, EMR/ESD, ERCP/EUS, along with equipment demonstrations, discussions and debates.
All you need to know about EMR, ESD, ERCP, EUS with case based discussion and demonstration of all relevant accessories and its usage.
This provides a great opportunity to network and share ideas with your nursing colleagues.
Book your Nursing Symposium ticket now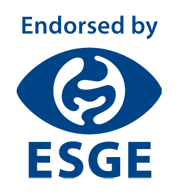 About this website
Endoport is the official website of the Portsmouth Advanced Endoscopy Symposium.
Contact us
Queen Alexandra Hospital
Southwick Hill Road
Portsmouth
PO6 3LY
Follow us on Twitter